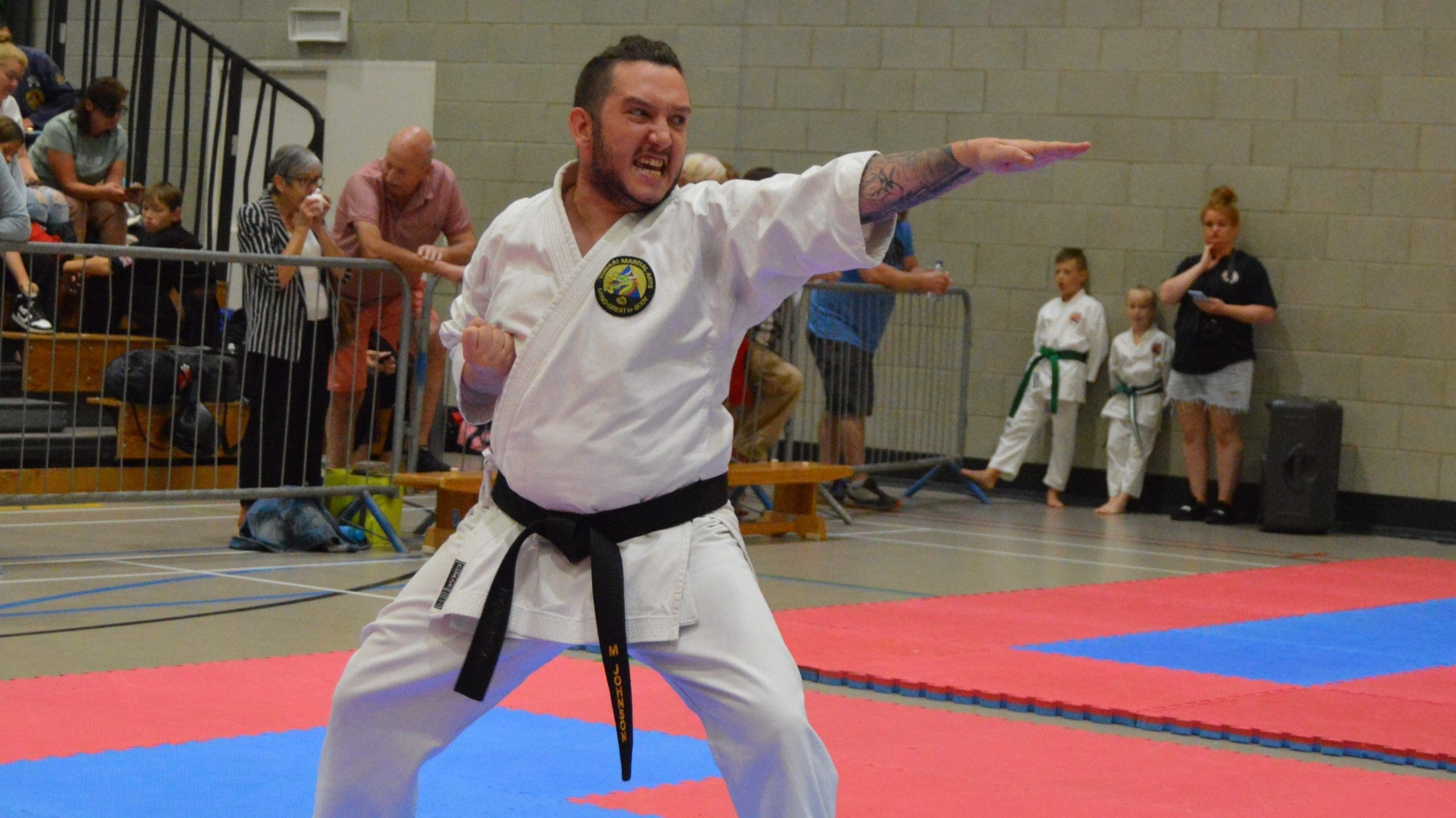 Here's a quick peak at who we are, and what we do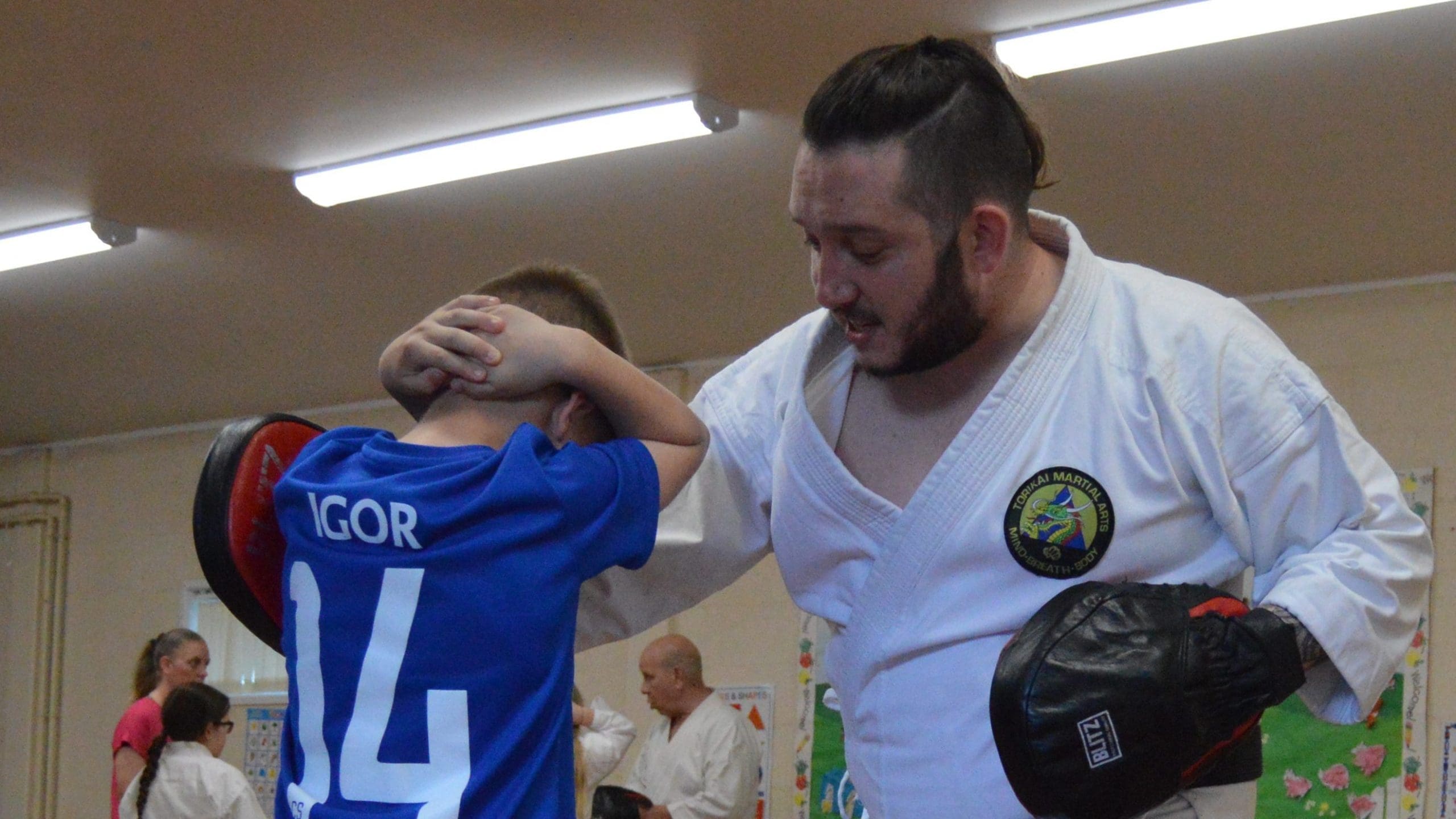 Karate For all ages and abilities
Our classes cater for all ages and abilities, Karate training for children, teens, and adults in Orton and Werrington, Peterborough. Our classes primarily focus on Shitoryu-Shukokai Karate. Find the right Peterborough Karate Club for you.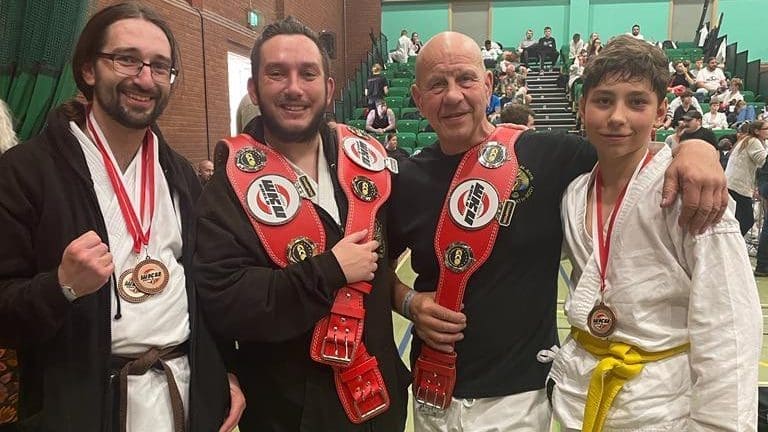 Sport & Competition Karate
Competition is completely optional for our members. As a club we compete at local, regional, national and international level. We believe competing helps progress our students, by having experienced competitors to train with, and international competition to compare ourselves to.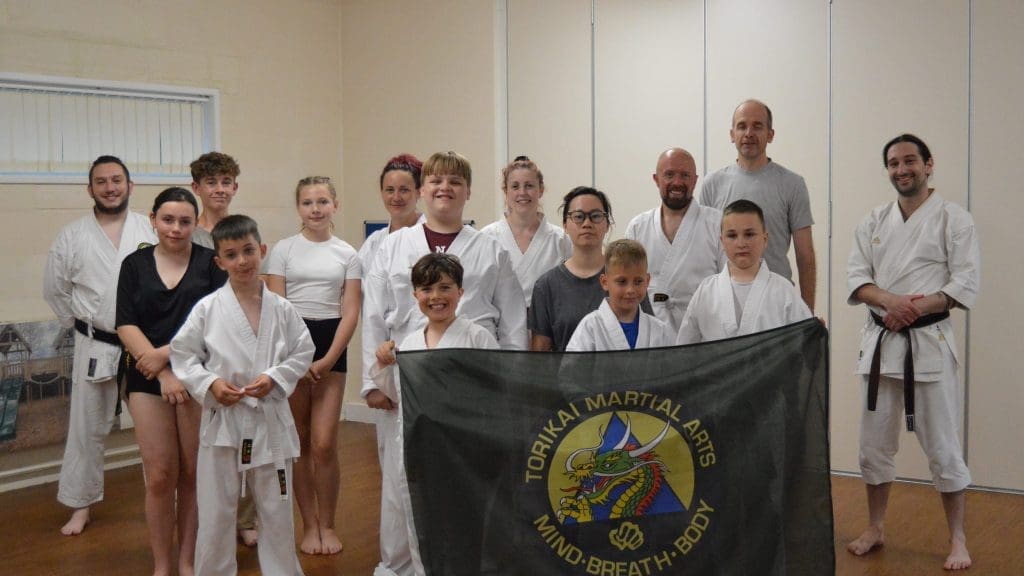 Funding & Scholarships Available
As a non-profit organisation, our primary purpose is to provide value to our members and our communities. We have teamed up with Nene Park Trust, Your Community Greenspace, and the National Lottery Heritage Fund to offer Scholarships and Funding for our students.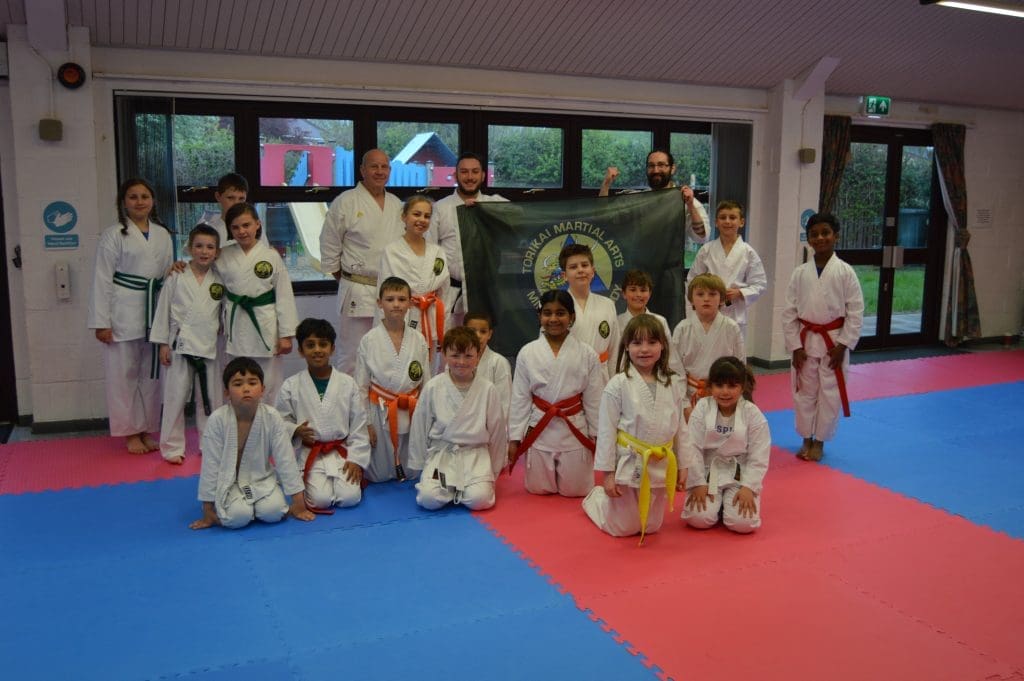 Oubaitori Karate Club
Before deciding on which club to train with, and there are many great Peterborough Karate Clubs to choose from, it is important to know and understand the culture. We pride ourselves on our culture and inclusivity, and our ego-free environment for you to learn.
---
Why learn Karate?
There are so many reasons we couldn't possibly list them all! But here are just a few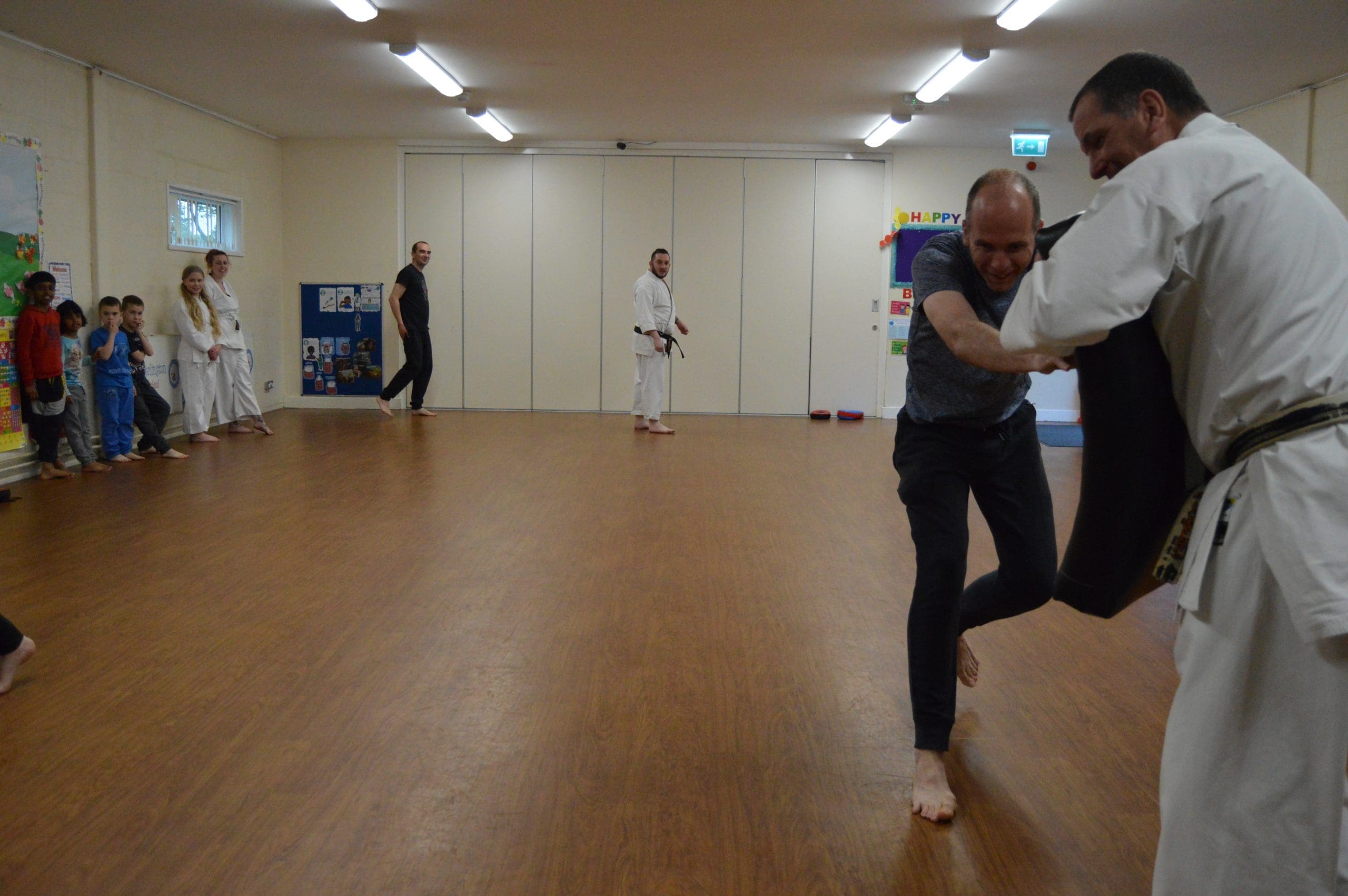 Improve Your Fitness
Karate is the right amount of hard work. There's no judgement here, don't get fit to start training. Start training to get fit.
It doesn't matter to us how fit you are currently, it matters that you enjoy your lessons and do your best.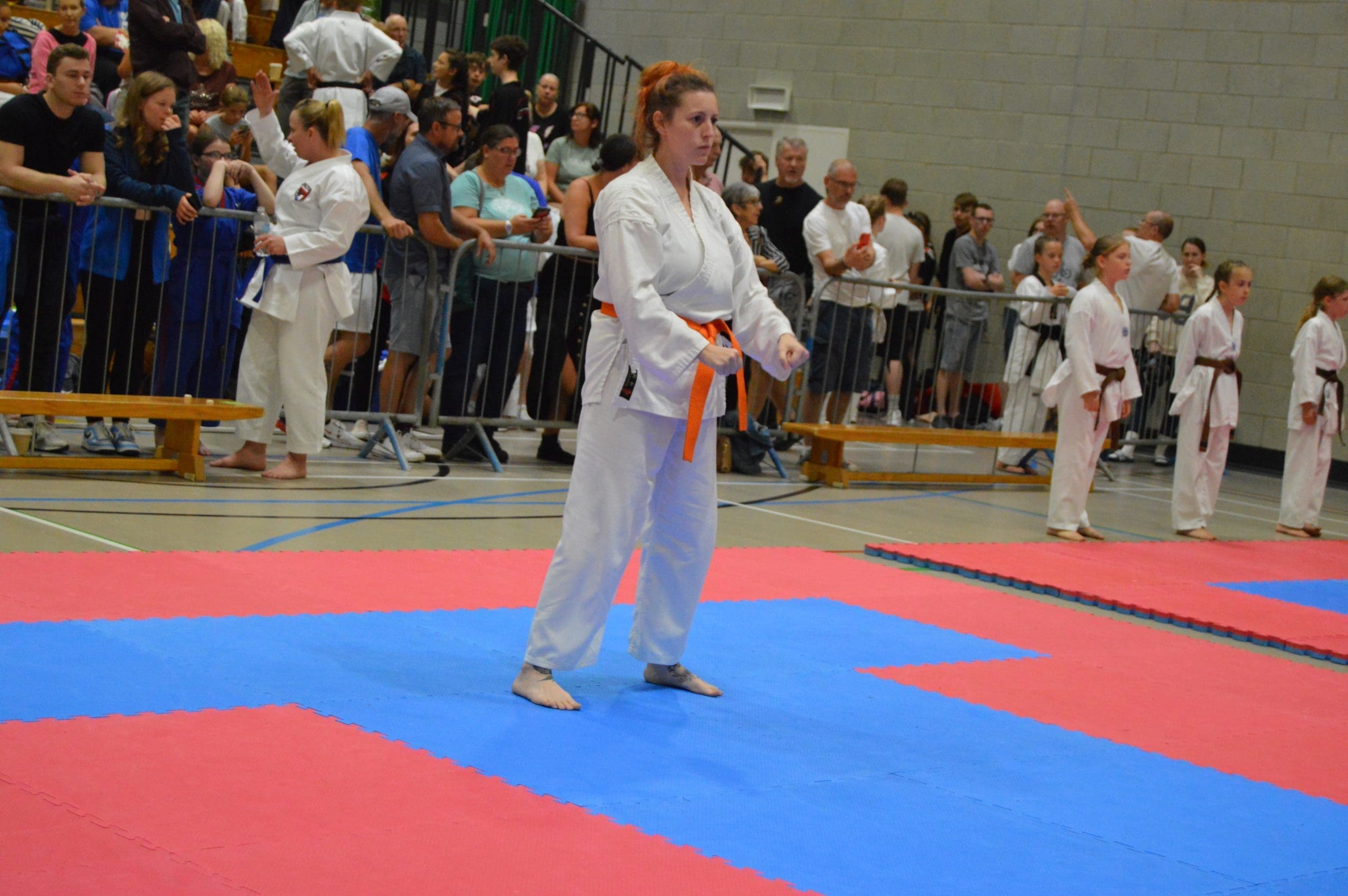 Learn a Life Skill
The skills learned training Karate go far beyond kicking and punching (but it is fun!). Learn to advocate for yourself, and to keep yourself safe.
As you progress through the grades you'll also naturally improve your leadership skills. You'll be amazed with what you can achieve!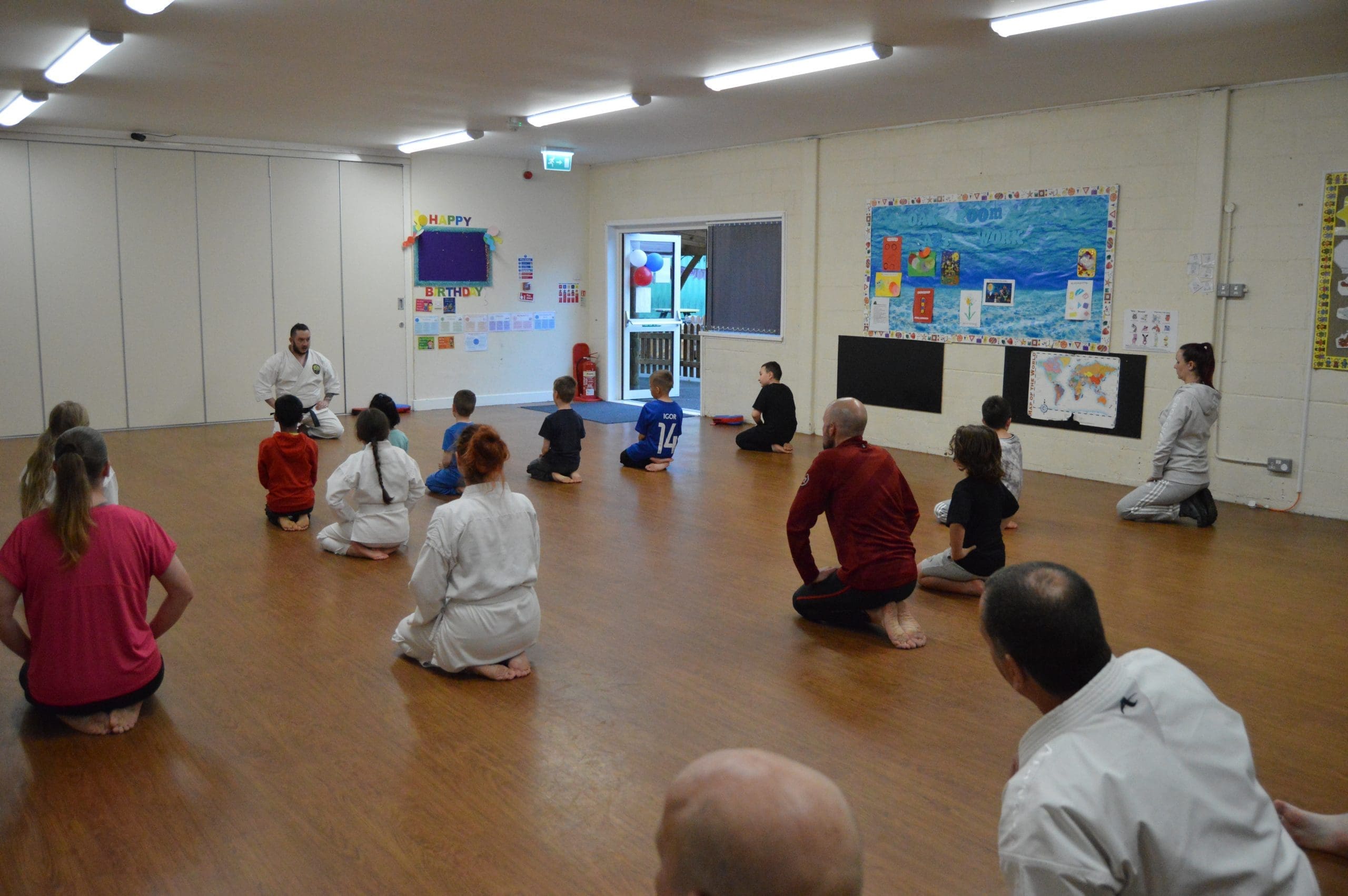 Mental Health Benefits
Learning to use your mind, your body, and your voice to achieve goals you set yourself has a profound impact on your confidence and self-esteem.
Exercise is scientifically proven to boost your mood, it might be just what you need to start the positive upward spiral.
---
Reviews
Don't just take our word for it! Here are some quotes from our Trustpilot reviews
Great karate club !!!

Sam joined the club in September and has developed beyond our wildest dreams as he is only 4 years old. The Team have worked with him so well and been very patient. He is now moving to his next grade and can start competing in competitions in March. His confidence has grown, his ability to listen has developed and he enjoys every session. This is a great club run by the greatest team of instructors.

Kamila
Amazing!

From the first interaction everything is so easy, Matt is very warm, welcoming and understanding. Not only are the classes amazing fun I love that I get to train with such an age range of students and so many different people on their own journeys. Matt is very clear about the process from start to finish and even more understanding and helpful for neuro spicy students such as myself and my child. I can't thank you enough for a safe and fun environment that's helped me endlessly.

JS
Loxley classes

My daughter attends and absolutely loves it. It's has built her confidence up no end.
She's been struggling recently with the transition from primary to secondary school and her sensei and senpai are amazing with her and her situation and very accommodating.
100% recommend

Sara
5* – would give more if I could

My son has enjoyed working with Matt and Flic now for a few months. Always a welcoming and informative environment for both children and adults.

Katie
The best thing I have done in a long…

The best thing I have done in a long time was walk into OKC Dojo! I joined 7 months after having a baby, they were so encouraging, pushed me the exact right amount and the before and after care was amazing. Not only has this been great for my physical and mental health, I have made friends and built a support network. If you are thinking about starting martial arts don't hesitate in joing OKC! You will not regret it.

Samantha Liddle
Amazing!!!

My son has been attending the family class for 2 weeks now. He is really enjoying it and building his confidence up. I am so grateful for Matt and Flic always helping and including my son as he is the youngest there. As a parent, I am over the moon with my son's progress which all comes down to Matt and Flic! I couldn't recommend anyone else! Everyone who takes part in the class are always so lovely and help my son. He is never feeling left out. Thank you to everyone for the amazing experience every time!

Sharna
Great Atmosphere

Gaining the courage to start may be difficult for some but rest assured that Matt, flick and every person there makes you feel welcomed and part of the group.

Ciaran
Absolutely exceptional people

Absolutely exceptional people – my son his thriving under Oubaitori Karate club. Can't recommend the team and community here enough!!

Emily
Top place to come best in peterborough

Well what can I say? The guys who run this team are amazing. They are so kinda and caring and fully supportive no matter how you come to there dojo doors. Everybody is welcome no matter what and it is super well known whilst your there that all are welcome. These guys welcome you into there dojo and into there hearts they live and breath for the teaching of somthing so special to them, no step is to big for them to take to make sure this dojo is full of love support dedication and kindness I could go on and on about how amazing this guys are! My children love coming weekly (even if my son only does the warm ups and cool downs) the friendships made here are so strong but not only between the children but the adults aswell the dojo really can feel like your home away from home and big bonus your children are super tired and ready to sleep after a lesson

Jazz
A fun and welcoming club

As a…let's say passed-middle-age woman, I was looking around for something for a bit of self defence and fitness that was hopefully more interesting than the gym. I was a bit sceptical about karate but when the chance came up to try it out I decided to give this club a go, and love it! They are a warm and welcoming bunch, make me feel like I fit in, and the instructors help me work around various joint issues etc. It's challenging but in a good way, I never feel pressured to do more than I feel able. My fitness has improved by leaps and bounds and I love the camaraderie and fun we have! There's plenty of room for people to get serious with competitions etc too, and they bring lots of expertise back to those of us who aren't competing.

Susan
Absolutely fantastic sessions and…

Absolutely fantastic sessions and instructors, always made to feel welcome regardless of age or capability. So pleased that we found your club and have started this journey, can't tell you what a difference it's made in our son's confidence and general behaviour both in and outside of sessions.

Philip
---
Sign up for your free trial
The best time to start Karate was when you were 4. The next best time is now.
Sign up for your free, no obligation, trial lessons. All students get their first 2 lessons free.
---
Club & Squad News
---
Latest Blogs & Articles
ADHD Karate Peterborough

At Oubaitori Karate Club in Peterborough, we firmly believe that everyone has the potential to achieve greatness. We take pride in our well-structured, ADHD-friendly karate training program, designed to help neurodiverse students unlock their true potential.

Traditional Karate vs Freestyle Karate in Peterborough: Exploring the Differences and Benefits

Karate is an ancient martial art that has evolved over centuries. It has gained popularity worldwide. There are lots of forms and styles being practiced. If you are thinking of enrolling your child in a karate school, it is important to understand the differences between traditional karate and freestyle karate. In this article, we will explore the distinctions between these two forms and the unique benefits they offer.

Kickstart Your Journey: Choosing the Perfect Karate Class in Peterborough

Embarking on a karate journey is an exciting step towards personal growth, fitness, and self-discovery. But with a so many options available, how do you choose the right karate class for you, especially in a city like Peterborough? Fear not! We've got you covered with a simple guide on picking the perfect karate class tailored just for you.
---